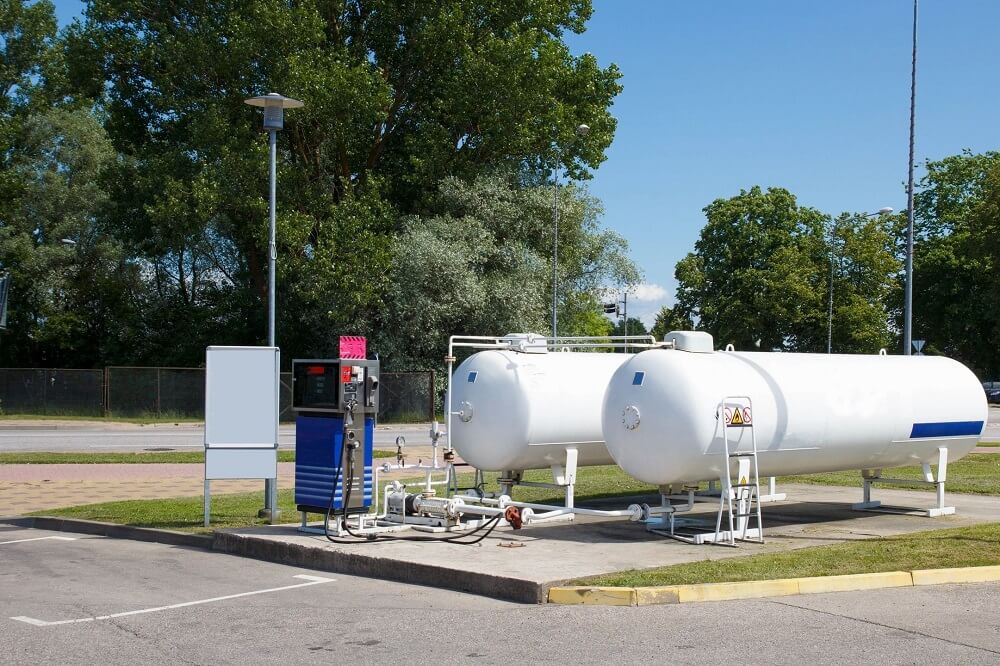 Find Everything You Need for
Your Journey
Sinclairs offers a full line of easy on-the-go food, gas, and other supplies, making shopping convenient for drivers passing through Paramount. We have incorporated a compassionate staff at 15757 Paramount blvd., Paramount, CA 90723, that loves what we do and ensures you get the best experience from the moment you step into our store.
Your Source for DinoCare Gasoline in Paramount
If there's a mascot that's most appropriate in the world of gasoline, it's the Sinclair dinosaur. While these massive creatures once ruled the planet, their eventual extinction resulted in expansive underground stores of crude oil after millions of years of decomposition. At Clark's Travel Center in Paramount, we proudly sell DinoCare gasoline to travelers all along the "Main Street of California," and this premium fuel comes with a whole host of benefits.
Superior Fuel for Your Engine
With gas prices in a state of constant flux, fuel economy is among one of the biggest concerns of today's drivers. There are many things that can affect this statistic in an engine, but one of the largest factors is the presence of deposits that eventually build up and make things operate less efficiently.
Sinclair uses an additive that helps to reduce these harmful accumulations, which can optimize your car or truck's efficiency, and that in turn leads to lower maintenance costs during your vehicle's life. As the oldest operating truck stop on Historic Route 99 from Canada to Mexico, we operate with your engine's health in mind. This top-tier gasoline is generally recognized to be one of the best on the market.
Trust Your Car to the Dinosaur
You have many options when it comes to fueling your car. With so much invested in your vehicle, you shouldn't settle for anything less than the best. When you pull into Clark's Travel Center, the Sinclair Dino on the pump is a reassuring symbol that you'll be taking that extra step to ensure smooth operation and maximum fuel economy throughout the life of your engine.
We've been here since the early 40s, and we look forward to serving you during a break from your trip. Give us a call at (562) 531-8280 or stop in for the ultimate refueling experience.We are offering 10 cents off per gallon with Sinclair credit cards!
The Ultimate Convenience Store in Paramount
Have you ever found yourself in the middle of a long road trip with your attention waning and a growl in your stomach? Think of that as your body turning on the gaslight for your personal fuel gauge, and there's really only one way to shut it off. When operating a vehicle, you need to be at your absolute best, so you owe it to yourself and other drivers to pull over and grab a snack.
At Clark's Travel Center in Paramount, we've been here since the early 40s on the "Main Street of California," and our Dino Mart convenience store has what you need to keep moving.
Everything Under One Roof
While our roadside retail shop is a great place to grab a snack, soda, or cup of coffee for that added caffeine boost, we have much more to offer than just food and drink.
You can use our ATM if you need to put a little bit of extra green in your pocket. We also have a full lineup of beer, wine, propane, and other supplies to make you comfortable when it's time to pull over for the evening.
Fueling Journeys for More Than 70 Years
Our Dino Mart convenience store is just one of the reasons why Clark's Travel Center is the oldest operating truck stop on Historic Route 99 from Canada to Mexico. Our commitment to top-notch service puts us a cut above the rest.
If you find yourself in Paramount and you're low on gasoline, be sure to stop by for a bite to eat, a cup of coffee, or even a California Lottery ticket while you top off. We're always open to serve you.